ABOUT US
Rotobasque S.L. is a company located in Zamudio (Bizkaia), specialised in plastic processing through rotational moulding technology (or rotomoulding) offering global solutions to various short-run production sectors (from 1 to 20,000 units/year). We have an extensive track record collaborating with leading companies in each sector, thus acquiring a high level of competitiveness and development. Our commitment is to present our clients with the best solution by applying all the knowledge and experience we have gained over the years.

Our Engineering department develops comprehensive technical solutions in collaboration with our clients, from designing the concept to the delivery of the final product, to the assembly of accessories and components in various technologies (metal, injection, thermoforming, polyurethane injection,…)

All our departments offer a personalised service, ensuring full monitoring in each project to obtain the best results, with a committed, straightforward communication approach. We support our clients throughout the entire product development process so that they have first-hand feedback on performance.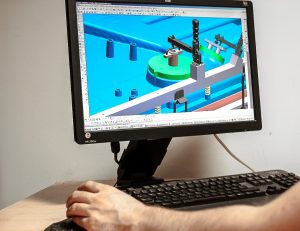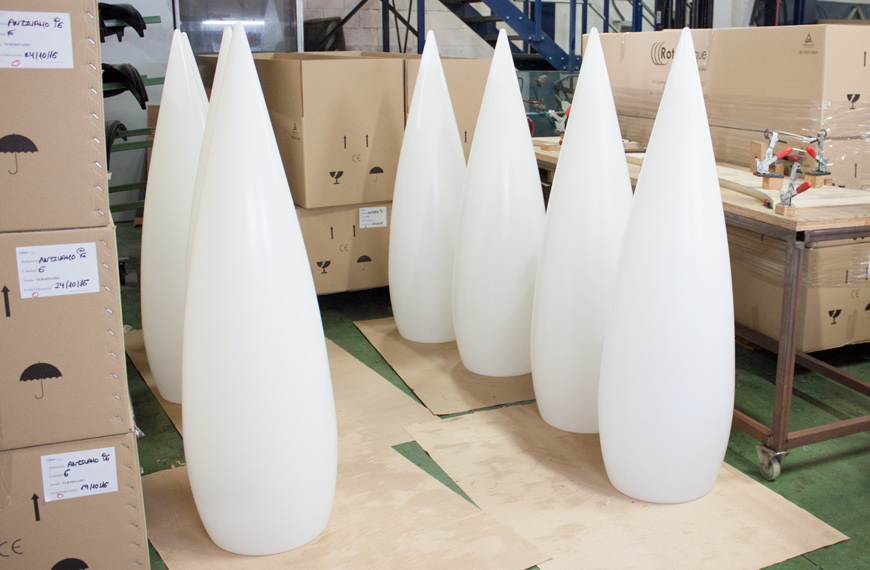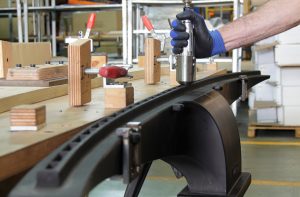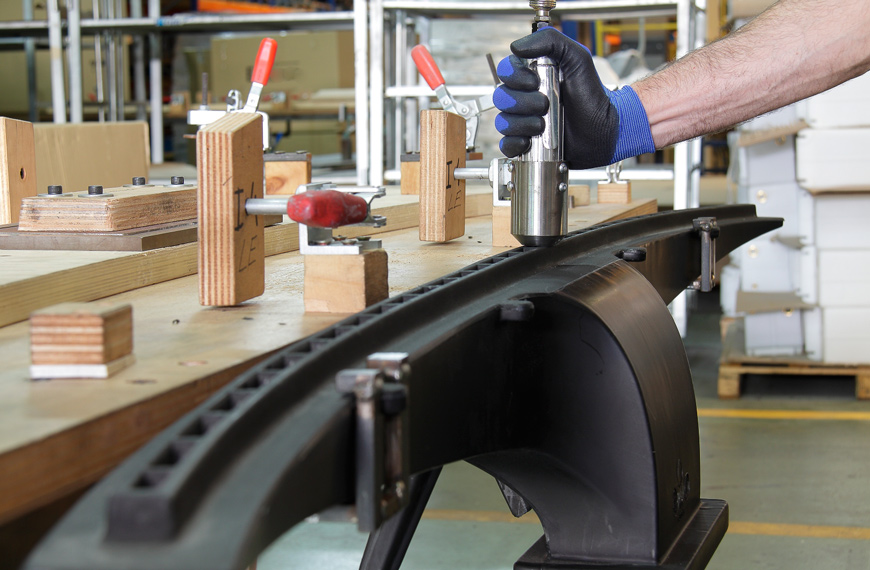 Philosophy
At Rotobasque S.L. we believe that supporting the client throughout the purchase process is the best way to show our commitment. Moreover, once the project is completed, the relationship continues and we remain involved, providing tailor-made services. It all starts with a preliminary assessment with the client to analyse the potential of the product, its applications, opportunities for improvement, impact on the market, etc. After that, our Industrial Design and Engineering Department, shapes the project collectively with the client, analysing and delving into the smallest of details to ensure optimal product quality. The project is then completed by our Production Department, using rotomoulding technology, including rigorous quality control processes.
Vision
To remain the benchmark company we are today in the Rotomoulding sector, and expand our geographical and business scope while preserving the trust our current clients place in us, by staying true to our commitment towards great service, full support, and high quality, which has brought us to where we are today.
To continue offering a wide range of products to the broad variety of industries we are already serving. We are a growing company that abides by those same values that drove our inception, and on the basis of daily hard work, we are today at the forefront of innovation and engineering to offer the best solution and service to our clients.
Values
At Rotobasque S.L. we believe that the values that drove our inception have been the foundations of our long journey. Work, perseverance, humility, continuous learning and, above all, a close relationship with our clients are the key factors driving our success.
The gears in this machine could not work without the manpower and teamwork of the entire Rotobasque family.
Mision
Our mission is to offer the best solution, the best quality, and the best pricing to our clients. We strive every day to offer both internal and external growth opportunities with an honest, loyal and competitive approach. In addition, Rotobasque S.L. is committed to being a driver of wealth and employment, which makes us also a socially responsible company.
ABOUT US
We specialise in offering comprehensive solutions in plastic processing technology.
WE OFFER SOLUTIONS
Our Engineering Department develops complete technical solutions with our clients.
PERSONALIZED ATTENTION
All our departments offer a personalised service, ensuring a thorough follow-up of each project.