Once the marketing research is well structured and with all the information clear, our industrial design department will start to work. During this stage, the designer will be in constant contact with the engineering department so as to make the right decisions.
The industrial designer process is divided into two stages:
Market research (along with the marketing department)
This first approach will be made in collaboration with the MARKETING department, that is to say, the marketing team will collaborate in the related products section, obtaining data to make a user and product oriented study.
Both the competition and the competitive positioning will be analysed. The product will be redefined and characterised.
The user and its habits will be studied to identify new opportunities in terms of use (functionality), service and/or business.
Trends panel
Using all of the information described above, the trends panel covers all the aspects that must be considered when creating the PRODUCT. These aspects can be analysed separately and/or in parallel: User, range of colours, textures, typographies, dimensions, related emotions…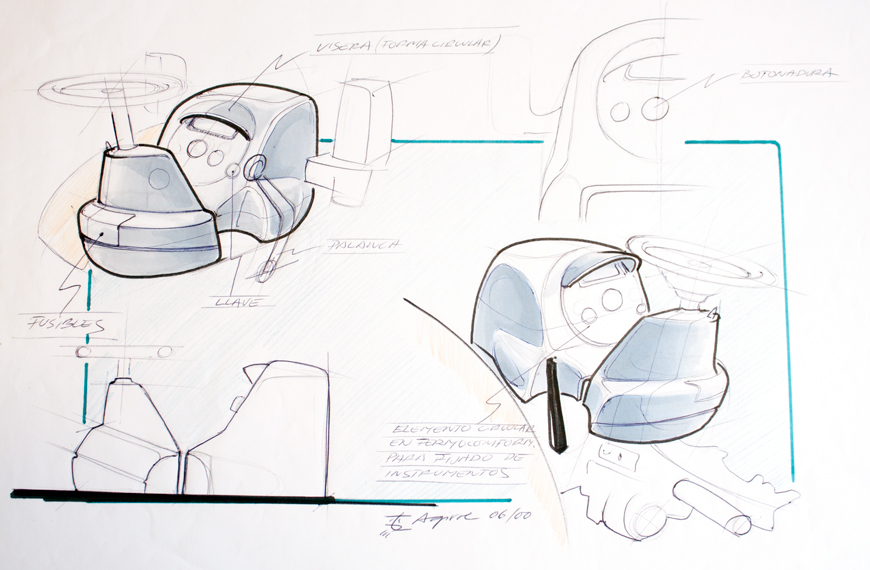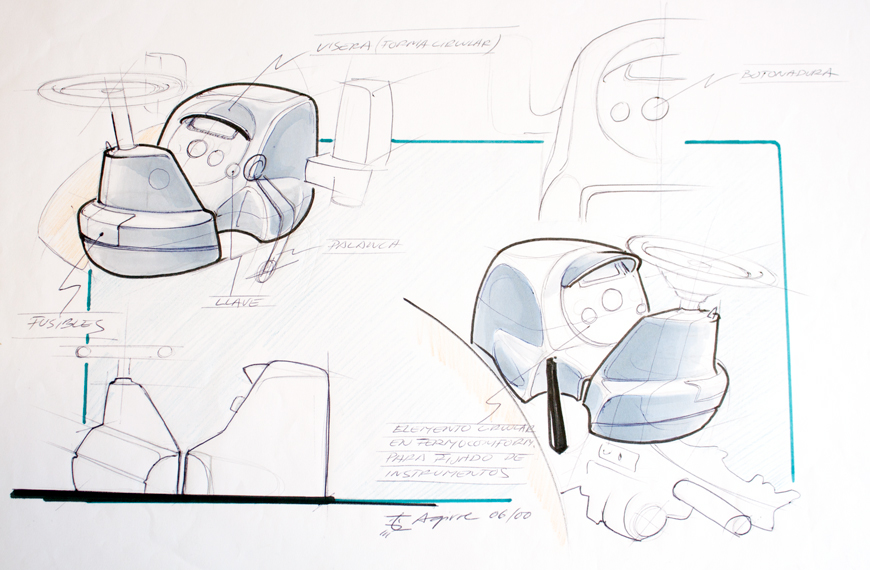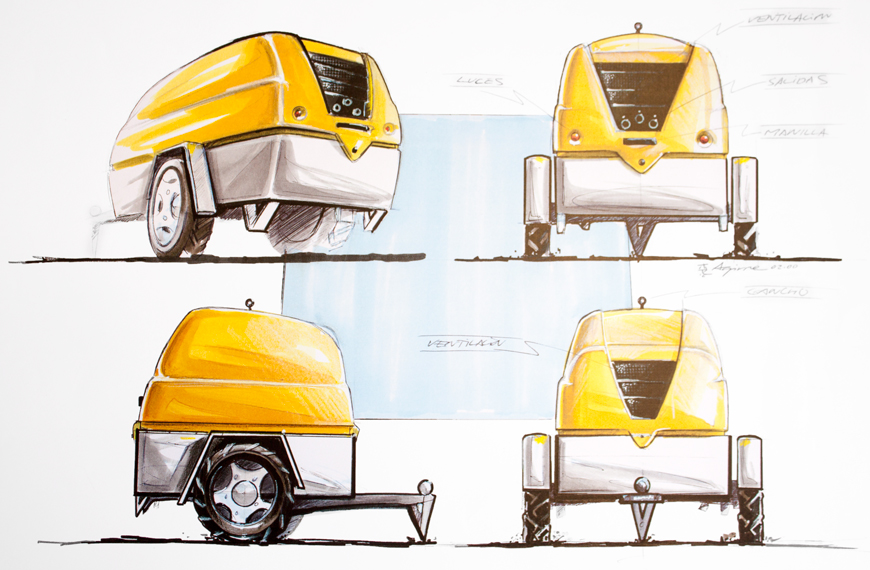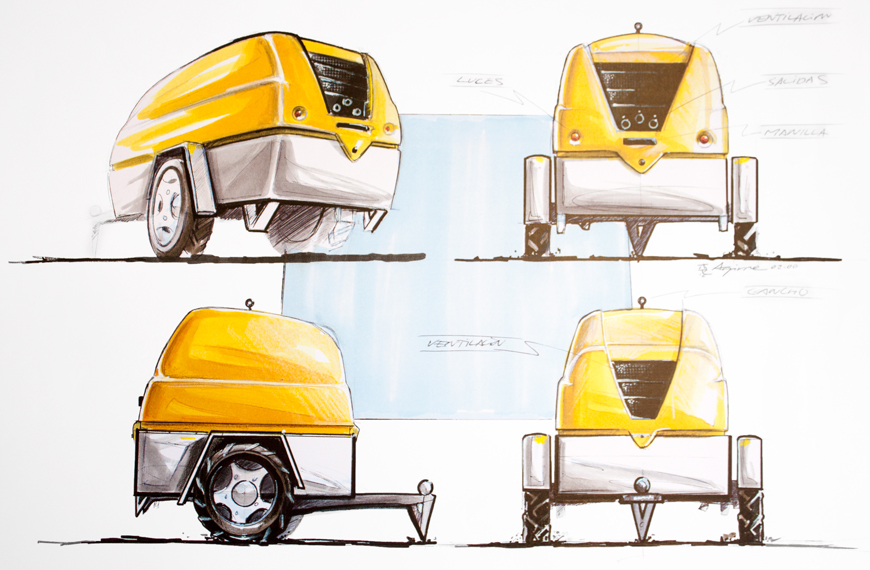 2. Materialisation and development of the idea
Development of first drafts and initial proposals
We will use sketches, models, 3D… This is an initial approach. Always keeping in mind all the previous steps (information, user definition…).
Evaluation of proposals
After all proposals have been considered, the most appropriate ones will be chosen.
Back and forward feedback with the client (at each step of the way).
Technical and formal solutions
Collaboration and feedback with the development of materials and technical specifications, reviewing -if necessary- the shape of the product and adding features considering the final material used.
Usability and ergonomics.
Engineering